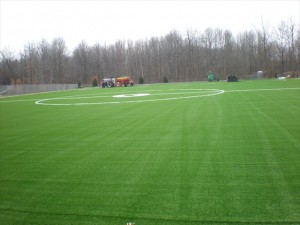 For over 25 years, Advanced Site Contractors has been providing landscape services to residential and commercial customers in metropolitan NYC (Staten Island, Brooklyn and Manhattan), as well as throughout Northern and Central NJ.   We believe that a property's exterior landscaping is a crucial element in creating value, as well as enjoyment, and we are committed to designing and installing landscapes that are eye-catching, inviting and simply spectacular.
NY and NJ Landscape Services
We are full-service landscape contractors and offer the following services to residential and commercial customers:
Landscape Installation
Landscape Maintenance
Hardscaping (patios, walkways)
Water Features (waterfalls, ponds, fountains)
Landscape Lighting
Premier Landscape Professionals
Advanced Site Contractors is one of the only fully licensed, bonded and insured exterior planning, landscape design and site developers serving the greater New York City metropolitan area that directly employs all of our own qualified landscapers and builders.  Since we don't sub-contract out our work, we can better ensure that you receive quality landscape services.  Our landscaping designers work hand in hand with site surveyors, masons, plumbers, electricians and arborists to create exceptional outdoor spaces that not only meet, but exceed, expectations.  We treat every property as if it were our own and our commitment to excellence has earned us a solid reputation for providing high quality landscaping services in NY and NJ over the past two-plus decades.
Contact Us For Your Landscaping Needs
For more information about our premier residential and commercial landscaping services in Staten Island, Brooklyn, Manhattan, Northern NJ or Central NJ, call us today at (718) 984-7483.  If you prefer, you can contact us by filling out the form on the side of this page and we will get back to you.